Breaking the myths about skunks through education, rescue and rehabilitation.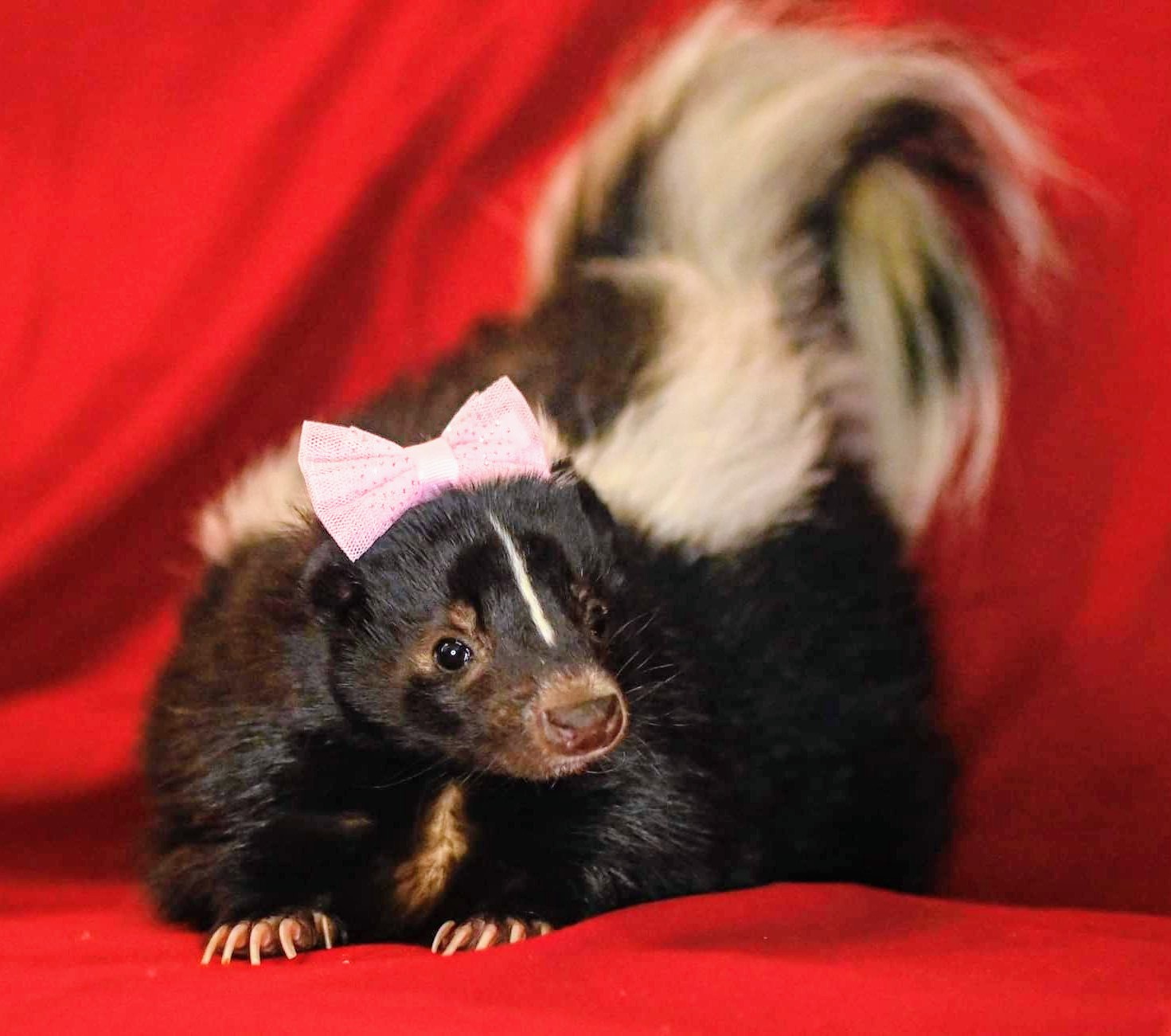 Indiana Skunk Rescue was founded in 2018 by Julie McLaughlin. Julie covers the entire state of Indiana for wilds along with ALL STATES for domestic skunks. It is illegal to cross wild skunks over state lines! It is also illegal to possess a wild skunk in Indiana unless you have a rehabilitators permit. Julie has the following licenses and/or permits: Wild Animal Possession Permit, Game Breeders License, Special Purpose Educational Permit, Class B USDA License, Wild Animal Rehabilitation Permit to take wild skunks within the state of Indiana for rehab and release and her nuisance wild animal control permit (trapping wildlife). We are a 501c3 not for profit rescue. Indiana Skunk Rescue is the ONLY skunk rescue to anyone's knowledge that can rescue/rehab both domestic and wild skunks.

Indiana Skunk Rescue is here to help you in any way needed with a domestic or wild skunk. If you are interested in learning how to become a wildlife rehabilitator in Indiana and live near North Salem please contact Julie. She is always interested in having help!

Julie also does educational programs through-out the state. If you would like her to come do an educational program with her domestic skunks, she would be happy to come! The only fee for a program is a donation to the rescue, it can be monetary or needed items for the animals. You may contact her anytime.
The mission of ReelTime Animal Rescue is to promote animal wellness, provide education, and establish a funding channel for caregivers and organizations on the front lines of animal cruelty, wildlife rehabilitation and placement. Indiana Skunk Rescue receives 100% of the funds you donate to our organization via our direct donation link here: