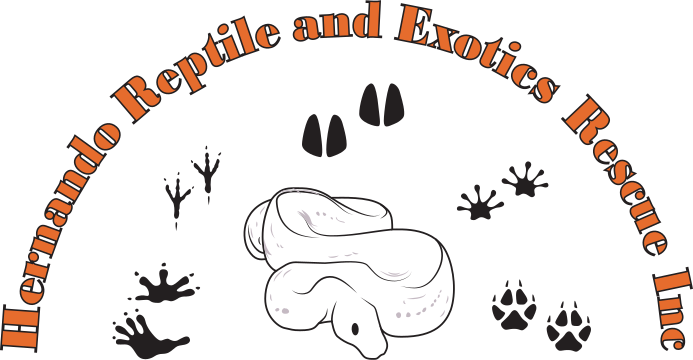 To promote the health and well-being of abused, neglected, unwanted, and abandoned native and non-native reptiles and exotic animals through rescue, rehabilitation, education, and community outreach, while preserving the native Florida ecosystem and preventing release of invasive species.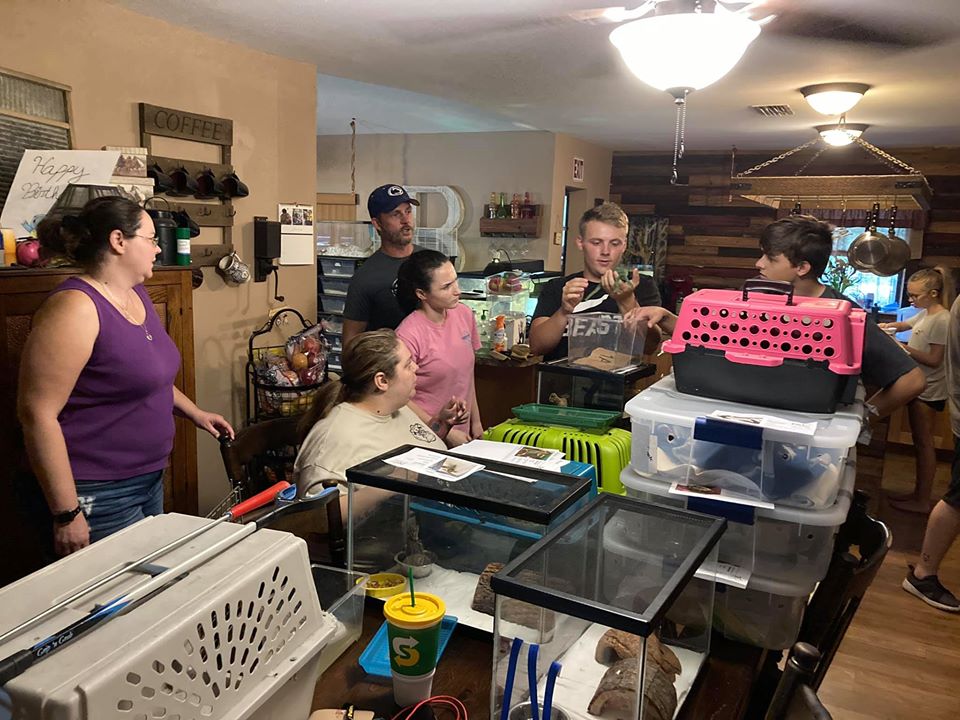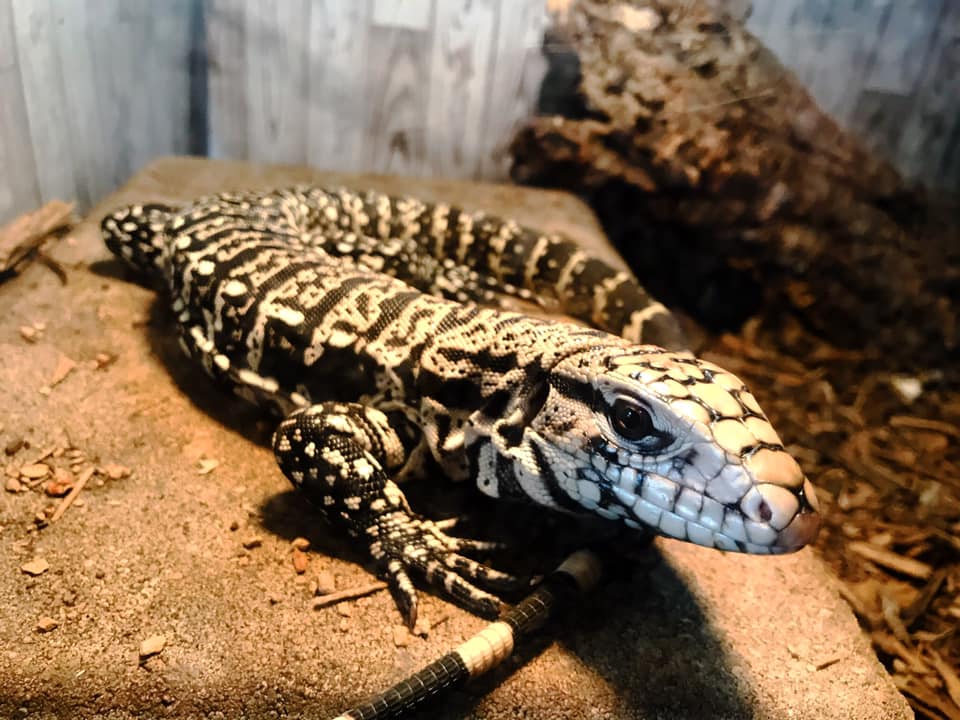 Hernando Reptile and Exotics Rescue, Inc. is the brainchild of Lauren Bertke who realized that there was a desperate need to shelter unwanted reptiles and other non-native species in our area when she personally rescued "Cookie" in May of 2017 as well as "Mitch" and "Merida" in 2018, all who were Columbian Red Tailed Boas. At the end of 2018, three snakes (2 carpet pythons and one Bredli python) were given to her in a large Rubbermaid container with just pot of water after their temporary owner did everything they could to take care of them. What started out as 6 beautiful snakes became a multitude of over 100 animals, from snakes to tortoises, leopard geckos to a blue arctic fox, iguanas to tegus. We are 100% Volunteer run and are supported by the generosity of various donors and by adoption fees. All funds donated go directly to the care of the animals we rescue.
​
Our organization not only rescues animals, but focuses on the education of Florida youth and adults about the importance of thoroughly researching all exotic animals before obtaining one as a pet, the seriousness of caring for an animal (especially an exotic as they require more specialized care than domestic pets), and preventing the release of invasive species into the Florida ecosystem. We provide all educational demonstrations at no charge to anyone and everyone who requests one.
The mission of ReelTime Animal Rescue is to promote animal wellness, provide education, and establish a funding channel for caregivers and organizations on the front lines of animal cruelty, wildlife rehabilitation and placement. Hernando Reptile and Exotics Rescue, Inc. receives 100% of the funds you donate to our organization via our direct donation link here: