Our mission is to cultivate and foster empathy by connecting humankind with animals, inspiring and uplifting others through compassionate acts, and creating a more humane world.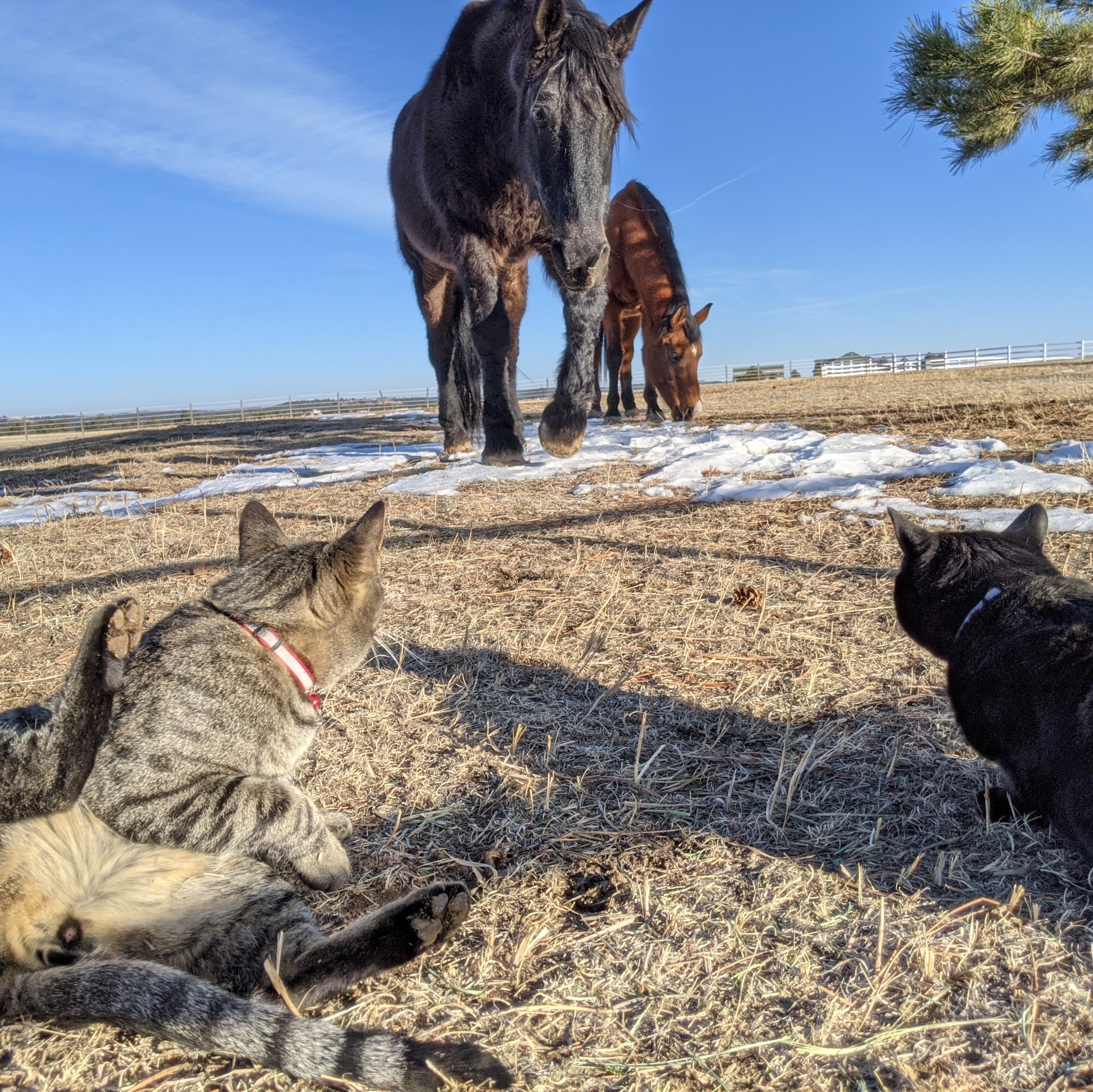 The mission of ReelTime Animal Rescue is to promote animal wellness, provide education, and establish a funding channel for caregivers and organizations on the front lines of animal cruelty, wildlife rehabilitation and placement. Fostering Love Rescues receives 100% of the funds you donate to our organization via our direct donation link here:
Fostering Love Rescues in an animal sanctuary currently home to several elderly and lame equines varying from neglectful, overworked backgrounds, homelessness risk, auction, and foster care. We also have a handful of farm-bound canines and felines that were unable to find permanent placement that best suited them when in foster care. Our family of animal residents are with us for the remainder of their lives in which we aim to give purpose and healing in their retirement using empathy and compassion. We take pride in making community connections to promote partner networking with small businesses and nonprofits extending nationally with some communications on a global scale.

OUR PURPOSE:
We believe that no animal should endure a life of pain, suffering, abandonment, or neglect. We promote an animal-friendly approach to life and work to inspire a more compassionate lifestyle through education and outreach programs.

Our outreach programs foster several ways for volunteers to learn and interact with our animal residents or gather in the name of! From farm chores, equine walks, and animal enrichment, to building projects, arts and crafts, event coordination, social media training, and homestead education; we accommodate volunteers of all ages, abilities, and interests!

Fostering Love Rescues had most recently partnered up with Illuminate Family Recovery Services, and The Fostering Hope Foundation to begin offering a program to youth and adolescents that may benefit from animal connection. We encourage families affected by trauma, addiction, foster care, and/or adoption that seek to volunteer, to do so through these networks for accompanied therapy and individual mentorship!

Please see our website, and social media sites to learn more about us, and our animal residents!